Are you tired of struggling to thrive in today's uncertain economy? Are you frustrated by so-called "business opportunities" that do little to improve your financial situation, and actually end up putting you further in debt than before you started? Fed up with the 9-to-5 daily grind — exchanging 40 hours a week for 40 years of your life, only to discover that when you reach retirement age, you won't be able to afford to stop working?
This is your invitation to change that. It's your chance to become part of our global movement, and help us positively impact the personal and financial lives of tens of thousands of families around the world. 
We call this movement Prosperity Reinvented, because that's what we've done…
We've taken everything people were taught about what it takes to create prosperity, and exposed it to the light of day, where people can see the lies and empty promises for what they truly are. We've exposed the fiat currency system upon which those lies were based, and the myth of the "40 Year Plan" as the wage-slave agenda it was created to be.
And we've reinvented the pathway to personal and financial freedom, by questioning everything… and starting a grassroots movement that has literally been 35 years in the making.
Meet Our Founder – Dr. F. Gianmichael Salvato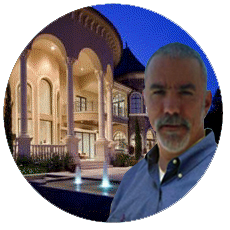 After a phenomenally successful, 35-year career in the direct sales and network marketing industries, Dr. F. Gianmichael Salvato is recognised as both a pioneer and a whistleblower. As one of his students puts it, "Gianmichael is one of the most unique, qualified and effective mentors I've ever worked with. He's accessible… transparent… and so down-to-earth. I believe that's why he's able to help people like me to get results, where others failed to deliver."
Having enjoyed the privilege of being among the top 5% of income earners in his field for twenty-eight of the past thirty-five years, Gianmichael is probably best known for having co-founded the first social network the world ever saw — an enterprise social network, dedicated to small business owners and home business entrepreneurs, called MyFreeOffice. As the Vice President of Development for MyFreeOffice, Gianmichael helped their sales team grow to 358,000 members in just 18 months, spanning 39 countries. That experience gave him a unique advantage in the field of online marketing, which enabled him to help dozens of top companies stay on the cutting edge of emerging technology and social media advancements.
It also afforded Gianmichael the perspective that compelled him to begin warning small business entrepreneurs of dramatic trends that were going to begin affecting home-based businesses, as the Internet began to truly level the playing field. He accurately foretold the downward spiral and eventual demise of seventeen network marketing and direct sales companies, six to ten months before those companies closed. And he became known as a whistleblower, when he started exposing companies for wilfully lying to and misleading their distributors and customers, in 2012.
"Over the past 35 years, I have been blessed with having helped five entrepreneurs go on to become millionairs, and tens of thousands of families to begin earning $2,000 or more each month from their small business ventures," Gianmichael recently said in a South Florida television and radio interview, "But with that success came greater responsibility, and as I began seeing changes in the industry, I felt it was my duty to come out of retirement, and help people move in a new direction."
SEE THE WEBINAR YOUTUBE TRIED TO HAVE BANNED!