Bitcoin jumped 11% to a record 7,869.00 U.S.D. today, following news that developers were suspending next week's planned hard-fork, which would have split bitcoin into two separate coins.
The hard-fork, called SegWit2x, was scheduled for 16 November, and while it was alleged that it could speed up the timing of bitcoin transactions, while reducing its cost, bitcoin experts largely disagreed. This lack of consensus resulted in the SegWit2x developers deciding to put off the "upgrade" until a smoother transition could take place.
Bitcoin developers call off SegWit2x upgrade, avoiding hard fork from CNBC.
So what does that mean? Will we still see a price correction?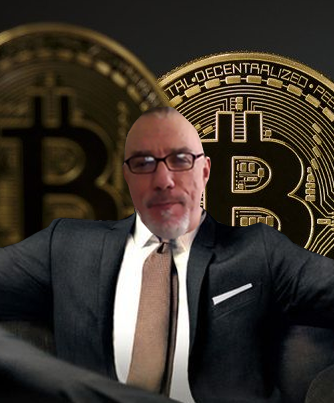 "I believe we're still looking at the likelihood that there will be a price correction," social media pioneer, and early-adopter of bitcoin, Dr. F. Gianmichael Salvato, told members of his Prosperity Reinvented Movement, on Tuesday morning, "but it may be that the price correction hovers closer to $5,800 or $5,900, without the (SegWit2x) hard-fork."
This is good news for investors and those who have simply chosen to hold bitcoin alike. "In the past month, we've been able to help 28 families apply a simple strategy that will provide them with seven-figure, sustainable income in five years," Dr. Salvato explained, "And we've done this without asking them to get involved in programs that require high up-front investments, monthly fees, recruiting or selling. So it's the perfect solution for the person who wants a legitimate 'Plan B' for themselves, but who would prefer a passive 'set-it and forget-it', walk-away income."
Salvato is known to be partnering with platforms that have expanded their involvement in the field to include blockchain technology projects, research and development into green, sustainable energy projects, and which can demonstrate a clear and proven track-record in trading, mining and arbitrage.
He says that he advises those he mentors to avoid the "get rich quick" approach of so many bitcoin scams and ICOs. Dr. Salvato warns that if you're working with a project that involves "binary plans", "cycling", "gifting" or requires a monthly fee to participate, you can almost certainly recognise it as a Ponzi scheme.
Meanwhile, he's recommending that people connect with proven leaders and experts in the bitcoin space, to learn what's working and what's not working, so that they can position themselves before what analysts are calling "an explosive year" for the cryptocurrency, in 2018.